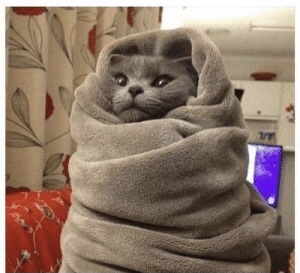 I had the same 24 hours each day everyone else in quarantine had. Yet I did not take on any major projects. My yard is still a disaster. I never baked sourdough bread from scratch. I couldn't even manage to find a lousy blue lightbulb to place in my front porch light to show support and gratitude for frontline workers. What I did do was escape with my streaming services. And today I share my favorite 27 escapes with a one-sentence description of why each rang my bell.
In the Documentary Category, the Covid Winners Are
"If You're Not in the Obit, Eat Breakfast" – a delightful journey through Hollywood Icon Rob Reiner's final years of finding meaning and purpose through friendships, nature, laughter and creativity.
"Finding Vivian Mayer" – a fascinating discovery made by an estate sale junkie leads to unraveling of decades of world-class street photography taken by an unknown and elusive woman who nannies for a living – posthumous fame is always a thrill and a bummer all at once.
"Clive Davis: The Soundtrack of our Lives" – a heartfelt, passionate tribute to a genius in the music industry who discovered Pop Icons like Whitney Houston – you'll never get her music out of your head again, like ever.
The Always Reliable Masterpiece Theater Winners are
"Beecham House" – who cares what the storyline is, feast your eyes on 2 hottie brothers prancing about a gorgeous estate in colonized English India.
"Flesh and Blood" – a crime thriller told through the perspective of creepy neighbor and one of my favorite British Actresses, Imelda Staunton – she watched this family of 3 dysfunctional children grow up and now she narrates the story of their upending by Mom's creepy new boyfriend.
Popular Series Winners
I still have not been able to get into "Queen's Gambit" – here is a short list of my Covid faves –
"Little Fires Everywhere"- Reese Witherspoon vs. Kerry Washington in a suspenseful drama where class and privilege are the backdrop for 2 women coming to terms with their life choices in middle age – there just is no better mean girl than Reese!
"Mrs. America" – Cate Blanchett as Phyliis Schlafly is absolutely mind-blowing – I even found myself sympathizing with the woman I was taught to believe was the anti-Christ, You.Will.Love.
"Ozark" – The best cast of any contemporary thriller, hands down. Nobody drops an F-bomb like Ruthie and could we love Jason Bateman more?
"Tiger King" – this got so sad and dark I wasn't able to watch the last episode which is rare for me – the underlying message for me is to let go of grudges and bad juju before they consume you!
"The English Game" – Who cares about the history of football or soccer or whatever the hell you wanna call it – Edward Holcroft in a tuxedo is possibly the closest thing to God I have ever experienced.
My Favorite Covid Acorn ("Old Lady TV") Dramas
"Blood" – Broody Adrian Dunbar returns home after the suspicious death of his wife to make amends with his children and manages to make things worse – but looking sexy as he does it!
"Doctor Foster" – Suranne Jones is the meanest, smartest, most self-destructive woman scorned you will ever meet.
"The Split" – A family of ruthless female divorce lawyers with secrets – I paid $29.99 for this one because Nicola Walker is one of my favorite smart British actresses and does she ever deliver in this one.
"Sommerdahl Murders" -OH.MY.GAWD Peter Mygind is the hunkiest Dane solving crimes on a tiny island and trying to win back his long-neglected wife's affections, your heart will go pitter-patter!
"A Suitable Boy" – a modest Indian family in the 1950's attempts to marry their youngest daughter and protect their financial future – but she has ideas of her own.
Movies, Mostly Older Ones, That Kept Me Covid Company
"On Golden Pond"– when life has me melancholy, I find myself longing for an escape to this enchanting pond and the comfort of Henry Fonda and Katherine Hepburn's long-burning love (and their bratty daughter, Jane Fonda).
"Emma" – the 2019 version of this Jane Austen classic – Bill Nighy steals the show as Emma's father, Mr. Woodhouse, a delightful tale in every respect.
"Little Women" – the modern interpretation of this classic tale by Greta Gerwig makes my heart ache for the March sisters as they seek to fulfill their personal dreams and ambitions in a socially suitable way – plus Saoirse Ronan and Timothee Chalamet's unrequited love story will pierce your soul.
"Babette's Feast"– I first watched this film on a hot date with my English Professor from UMKC in 1987 after dining on Greek food so of course re-watching it in my middle age is a yearly sojourn to that time as well as a deep dive into the souls of the spinster sisters and their French maid – Isak Dineson will forever be my favorite writer of all time!
"Remains of the Day" and "Howard's End" – Because Merchant Ivory, Emma Thompson and Anthony Hopkins – ole!
"Nanny McPhee" – Another cast I absolutely adore, Colin Firth as the loving and befuddled widower rescued by Emma Thompson is one of the sweetest, most charming tales I have ever seen.
"The Good Liar" – My oh my, Helen Mirren and Ian McKellan at their very best, never underestimate a woman's ability to deceive.
"Ladies in Lavender" – every time I watch Judi Dench fall madly in love with the strange young visitor I get a little sadder, such a bittersweet and beautiful tale.
"Pillow Talk"– This is the ONE and only movie I watched with my husband because, DORIS DAY and his 1960's youthful awakening, right?!
"I'll See You In My Dreams" – Widow Blythe Danner gets a second chance at love with Sam Elliott – who cares if the story is good, right?!!
"The Meddler" – Oops I lied, I watched this one with my husband, also, because SUSAN SARANDON playing a meddling Italian widow describing how she foibled making spaghetti for her Italian in-laws is a hoot, plus she gets a second chance at love with security guard J.K. Simmons and sparks doth fly!
I hope you enjoyed my incomplete list of time-wasting, utterly purposeless but delicious consumption of stories during this Pandemic Year. Go Grab your Roku and STREAM. Happy Holidays.