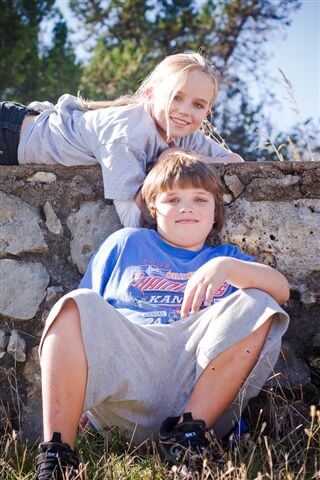 I am pretty sure I have written about this before, but the display of racial hatred in Charlottesville, Virginia this past 24 hours bears repeating.  We all try to raise happy kids, right?  And kids that will be kind to other kids, blah blah blah….  I think it is important to remember that BIG things start out as LITTLE things, both good and bad.  Liberals, Feminists, whatever you want to call them, often get labeled for calling out acts of hatred 24/7, for acting as self-proclaimed watchdogs of ugliness.  In my mind, this is a perfectly acceptable tradeoff – social condemnation in exchange for those constant, nitpicking little nudges of the moral conscience.  With my children, I think I strove to teach them they did not have to draw attention to themselves or do anything to bring any kind of condemnation or isolation upon themselves.  Instead, I tried to show them quiet, powerful ways of refusing to allow others to normalize hate.
My kids did their fair share of bickering when they were young.  I tried to tune it out in my head until it became mean spirited.  As soon as the bickering took a turn towards hatefulness, I would step in and announce the "penance":  each one had to do something kind for the other before bedtime.  That was it.  I did not "follow up" or punish by making them regret losing a favorite toy or pastime.  I merely tapped into their moral conscience so they would think about the other for a moment and perform an act of kindness out of human decency.  The end.
In this way, I hoped my children would learn to stop and think about others long enough to consider what they could do to alleviate pain and suffering.
Mario was always the first one to enthusiastically embrace words of kindness, acts of forgiveness and deeds of pure goodwill.  It was so heartwarming to watch, really!  Isa was more contemplative and less demonstrative of her willingness to change, yet she always eventually offered kindness in perfect measure to whatever the situation demanded.
In today's culture of absolute intolerance, fear and hatred are running amuck.  It is very difficult to perceive something as a small act of kindness as an antidote to the enormity of negative forces in our world.  Still, with one small little lesson in mind from childhood, I hope my children will continue to practice kindness in the face of evil, knowing that their small efforts contribute to the healing balm of hope this world so desperately needs.